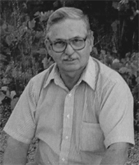 Don J. Carlson is a poet, teacher, and a retired activity therapist who worked providing instruction and activities in a youth correctional facility for some twenty years. He has also been a commercial artist, school teacher, social worker, and a janitor/maintenance man. Through it all, he has been writing poetry, essays, and short stories for over forty years. Don and his wife, Mim, are musical performers, and have performed American Frontier music of the nineteenth century as a duet and in several other groups including Old Fuss 'n Feathers and The Waffles. They perform at many historic sites playing music of the civil war, trails west, and fur trade era.

Don has a bachelors degree in Art Education. He has taught high school, adult classes, classes at his local arts center, and has written many columns online as well as several self published books. Don has exhibited his drawings and paintings at art shows in various museums and has done illustrations for a number of books including his own. He has taught music, art, calligraphy, photography and writing, but states he still has a lot to learn!

Don admits he enjoys poetry and has read and studied it quite a bit since he was in high school. As a pastime, Don likes to write responses to the poets of history. These responses take many forms. At present he is working on a book of primarily parodies of famous poems. Don's poetry can be found in the Out of the Shadows - A Shadow Poetry Collection Vol. 1 published by Shadow Poetry (in the bookstore) as well as other places online. If you put his name "Don J. Carlson" into a search engine you will likely find some of those sites.



To purchase more of Don J's books, simply click on the order link below. He has quite a few books to choose from for poetry and art lovers alike. Also, if you would like to purchase Don's Bestbook Poetry Guide for the low price of $12.00 (US), Order it Now!